Operating a medspa creates a myriad of risks which expose the business, its owners & staff to potentially crippling claims.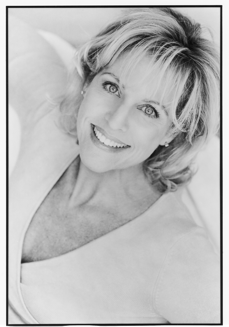 Sandy Elliott, CISR


As a medspa owner, it is important to be aware of the specific risks to which you are exposed & the unique coverages which must be in place to provide adequate protection. These include:
General Liability for protection in the event the insured causes bodily injury or propertydamage to others; this coverage is required by most leases
Commercial Property for coverage to your Business Contents, including expensivelaser equipment & transit coverage for transport of equipment to trade shows & whilethe equipment is off premises
Workers Compensation for your staff
Employment Practices Liability for claims against wrongful termination,discrimination & sexual harassment
Medical Malpractice for claims arising out of professional activities or servicesprovided to clients
Inadequate or incorrect insurance could be devastating to your business, resulting inastronomical attorneys fees, claim payments & countless hours of worry.
Many medspa owners are under the false assumption that the Medical Director &/or TreatingPhysician is providing coverage for their spa & their staff under their physicians policy. The truthis that most physician Medical Malpractice insurance carriers do not cover medspas; they mayextend coverage for the Treating Physician at the spa under the physicians policy, but this stillleaves important, uncovered gaps - a medspa owner should always ask:
At ISU Insurance Services, Sandy Elliott, a 27 year insurance veteran, has specialized in writing insurance coverages specifically for the medspa & wellness center industry. She has established strong relationships with & has taken the time to educate the insurance markets in this unique industry. She is here to answer your questions, help you evaluate your coverage needs & assist you in the task of completing the applications & gathering the necessary back-up documentation, required by the insurance carriers. Sandy holds the designation of Certified Insurance Service Representative & is a Phi Beta Kappa graduate of U. C. Irvine. And is proud to be a sustaining member of the International Medical Spa Association.
Sandy's Sidelight Newsletter - Available for Download

2007

August Issue | November Issue | December Issue
2008
March Issue | Summer 2008 Issue |
2009
2010
Winter and Spring Issue | December Issue
2011
January Issue | summer 2011 Issue
Sandy Elliott, CISR

Medspa Insurance Specialist


ISU Insurance Services, The Professional Solutions Agency



PO Box 16729

Irvine,CA 92623-6729

Tel. (714)394-9471

Fax (714)276-9995

sandye@professional-ins.com

License #OD43409